Who manufactured this car?
Re: Who manufactured this car?
---
I believe that is an Ulrich model that first appeared in 1960. See below from  from HO Seeker.com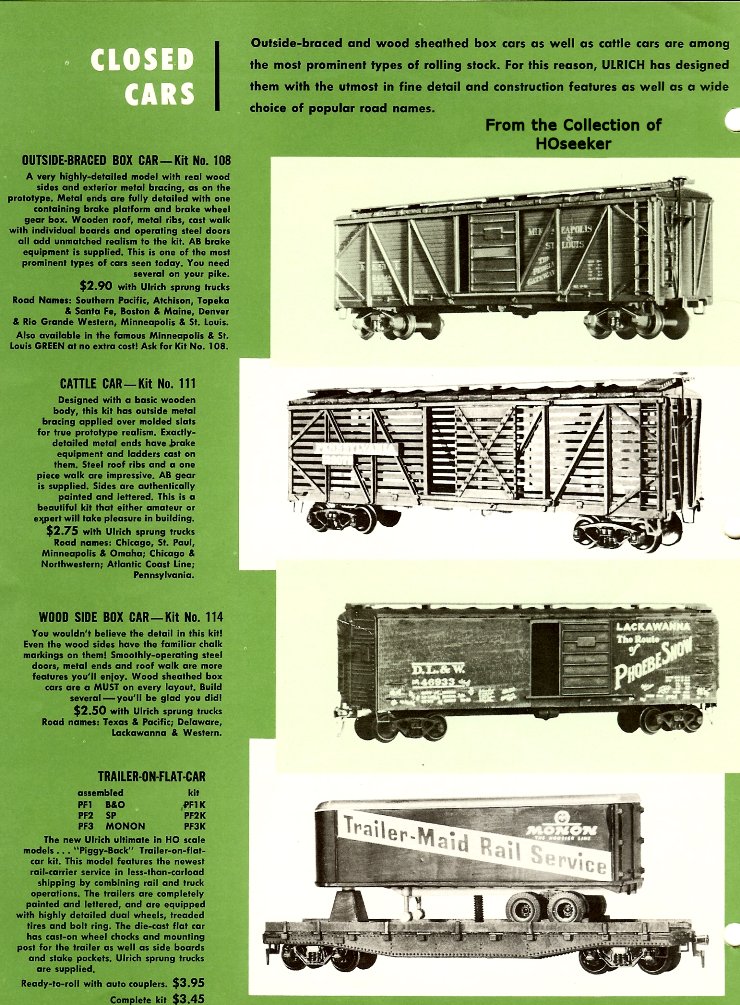 toggle quoted message

Show quoted text
On 01/23/2021 4:25 PM Chuck Cover <chuck.cover@...> wrote:

 

 

Hi,

Looking for some help identifying the manufacturer of this model.  The model has wood sides and ends, has white metal bolsters, and has brass pieces that act as roof cross braces (not sure what to call them) and brass z-braces for vertical and diagonal side supports.  I purchased this model many years ago and it has been operating on my layout.  I would like to learn something about it.  Thanks

Chuck Cover
Santa Fe, NM
Join main@RealSTMFC.groups.io to automatically receive all group messages.